Hard floor surfaces such as Ceramic, Stone, Tile and Grout, Wood, Marble and Slate need specific methods of cleaning.
Most households and commercial properties have bathrooms and kitchens, entrances and hallways which are tiled. Day to day cleaning by sweeping and mopping is fine but not as effective as a deep machine clean.
Tiny dirt particles build up causing blemishes that can be hard to remove which then cause stains and bacteria to grow. Our professional method of cleaning will ensure your floors stay looking there best and depending on what floor you have, we can apply a sealant to prolong them further.
If your floor looks dull and matt looking we can apply polishes that enhance the look and shine them like new, this also can add protection.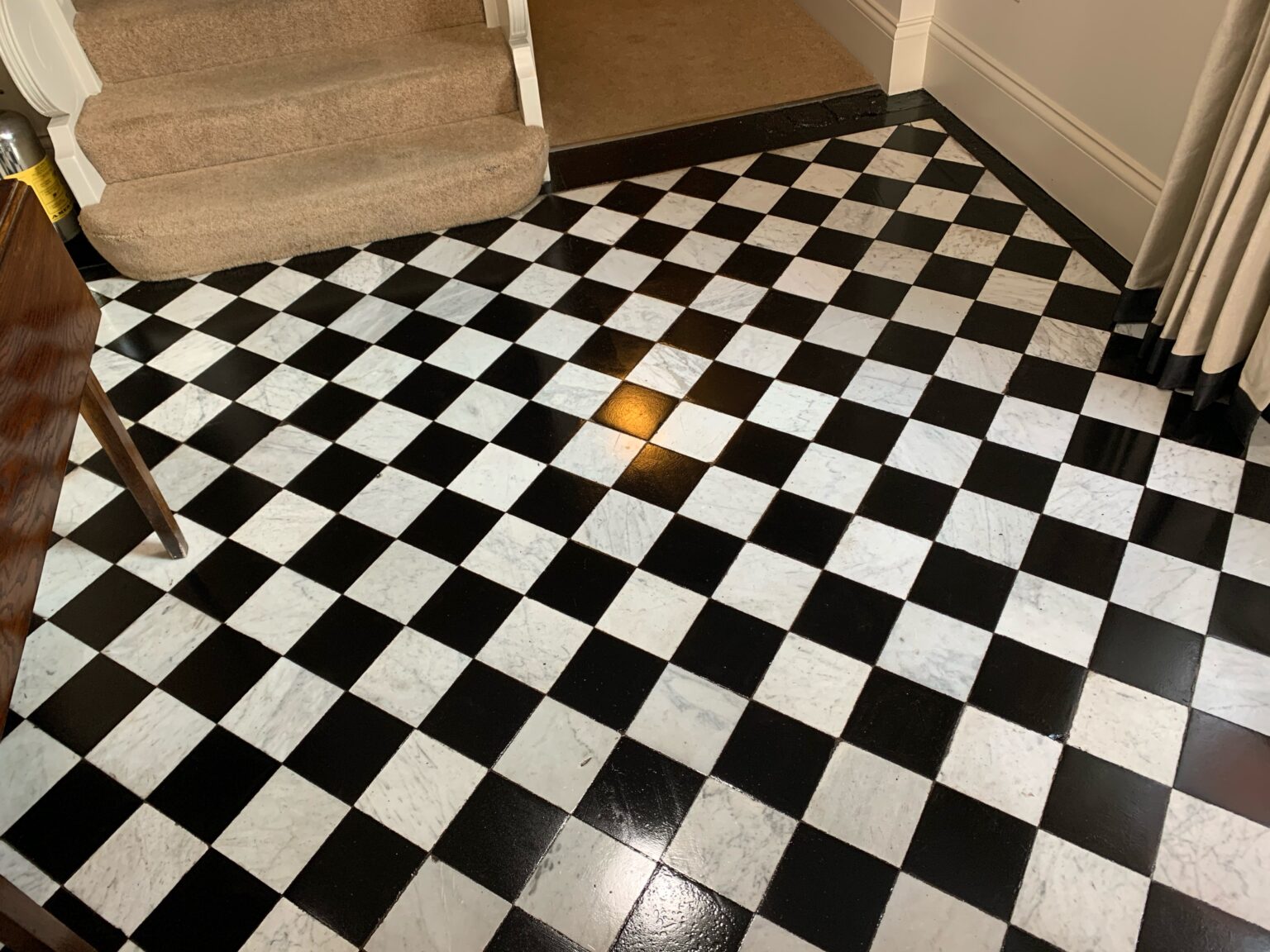 FAQ
Q: What process do you use to clean hard floors?
A: We use a rotary cleaning machine with either brush attachments or graded pads depending on the floor type. This moves in a circular motion at speed and extracts the dirt, the floor is then rinsed off and dried out. Grout lines are treated separately with grout cleaners and brushes.
Q: does this process cause a lot of noise?
A: No our machines are very quiet so noise is very minimal. We will need to use a vacuum from the start to finish but that's as loud as it gets.
Q: Will you be able to get in the corners and around the edges?
A: Yes we are able to get right into corners and up close to edges. In the kitchen for example where the kickboards can be removed, we will clean behind them and refit them after.
In these 2 photos is an example of tile and grout cleaning before and after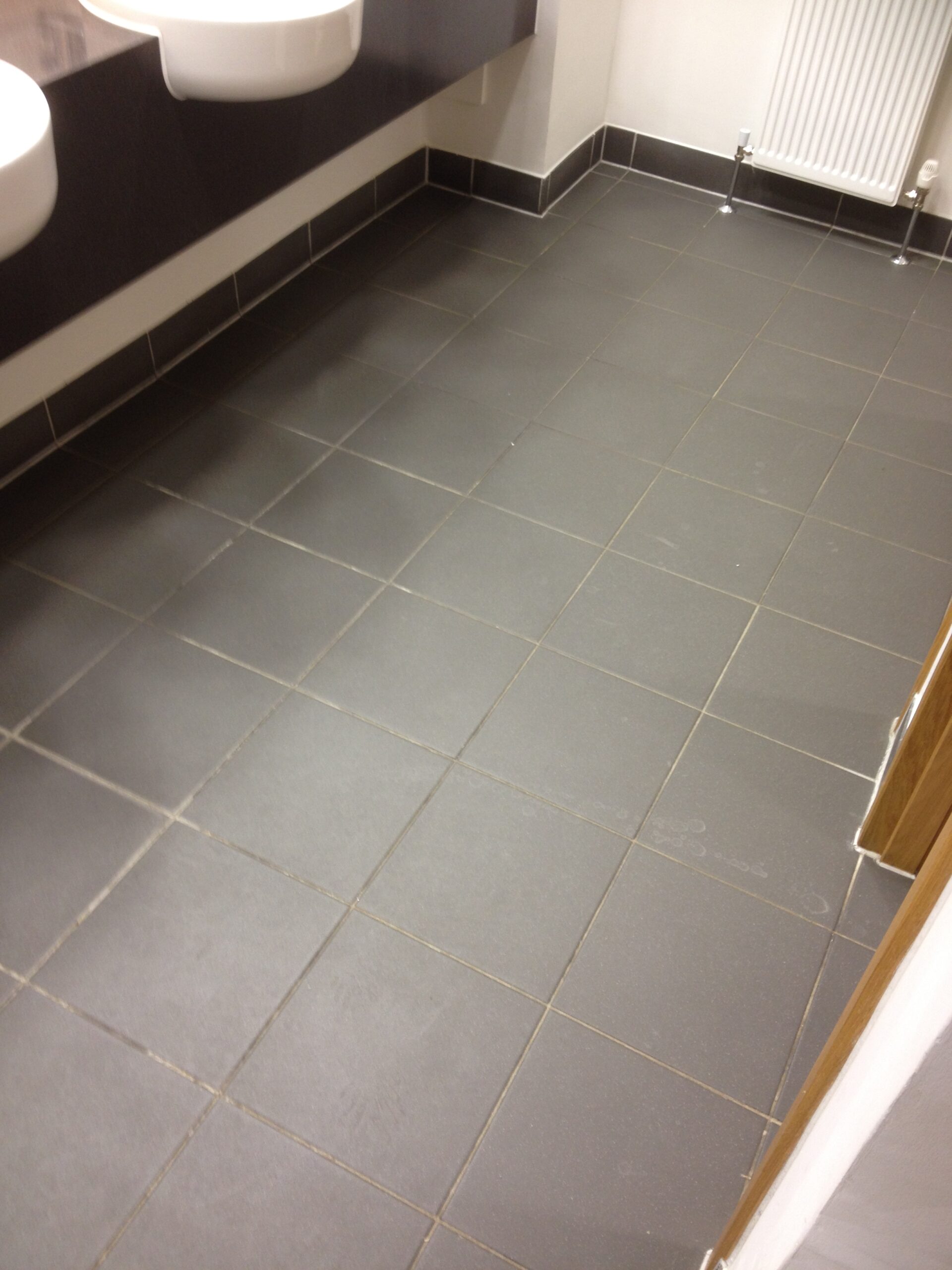 Before
You can see the grout lines on this floor have soiled up over time and have now gone dark in colour.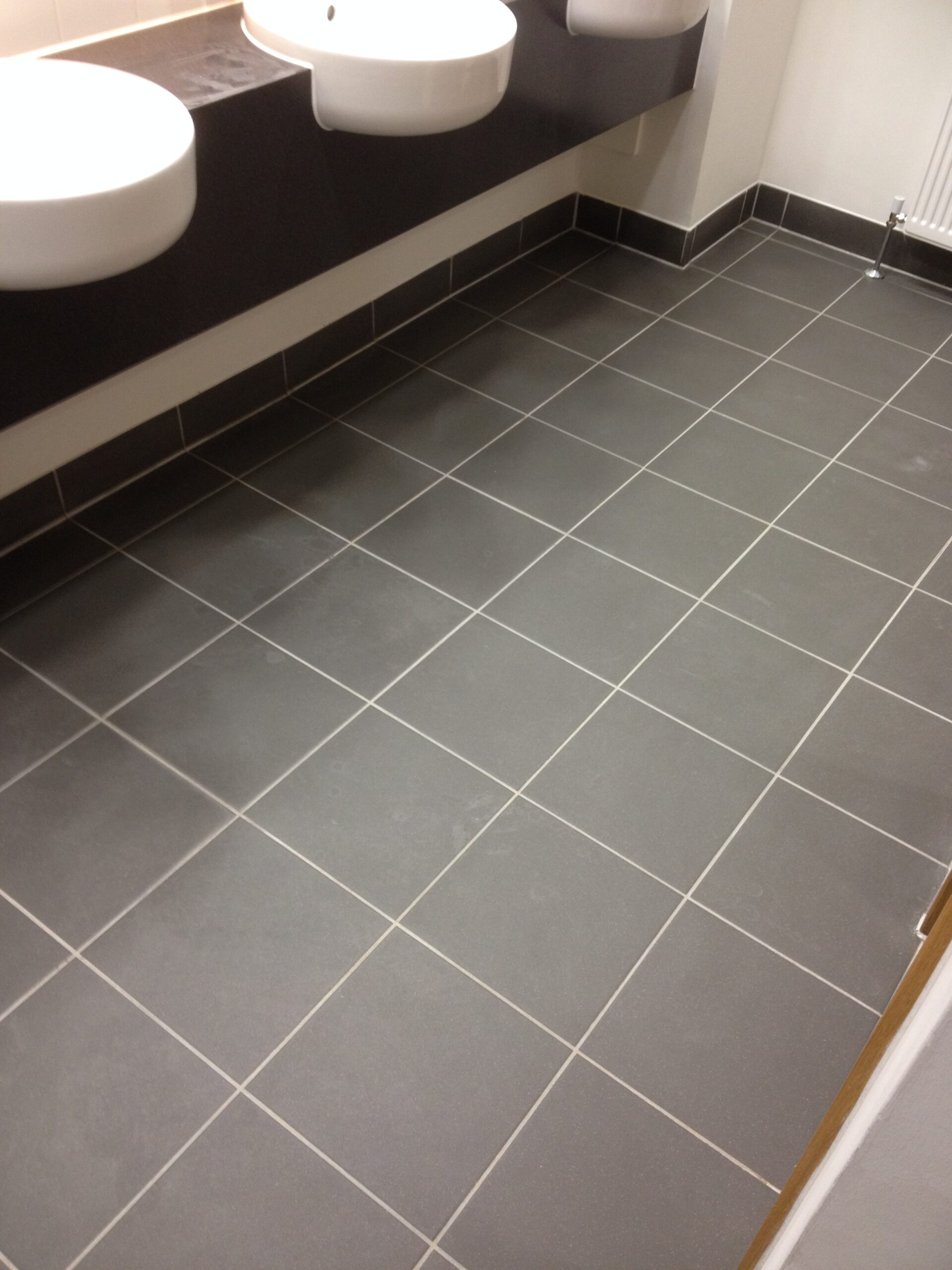 After
Treating the grout lines first and then machine cleaning the whole area has brought this floor up as it should be.
Please call us or fill the form out below